Electrotherapy Magnetic Therapy brain stimulation device for cerebral palsy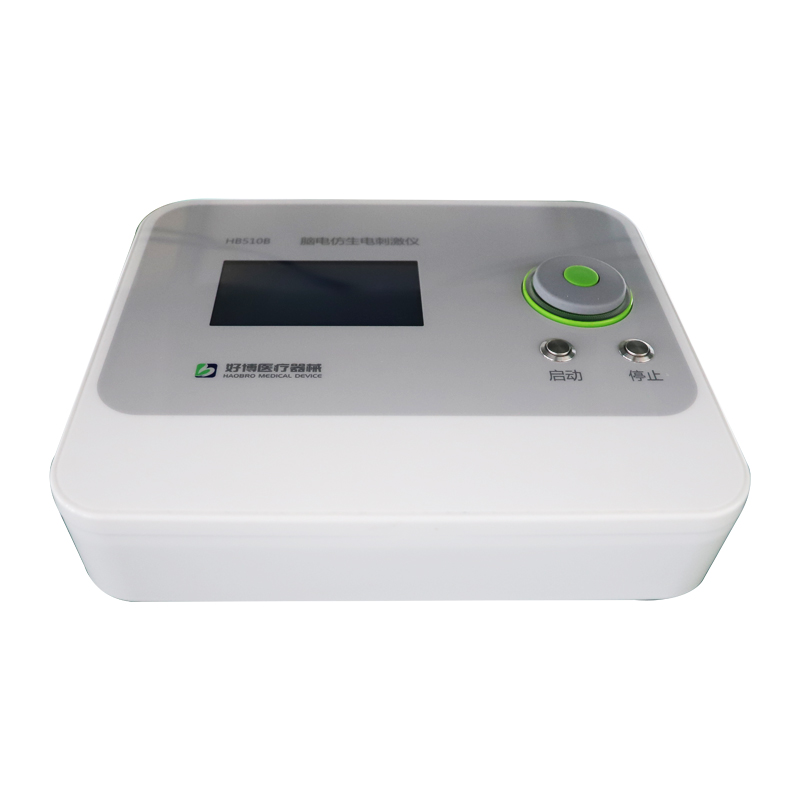 Function:
Stimulate the parietal nucleus area and improve the elasticity of cerebrovascular,increase local blood flow in the brain,promote brain microcirculation,accelerate the metabolism of brain cells and accelerate the recovery of brain functions.
Scope of application:
Pediatrics:Cerebral palsy
Neurology:Alzheimer's disease,Cerebral infarction,cerebral insufficiency,neurasthenia
Rehabilitation department:Cerebral hemorrhage recovery period
Psychiatry:Insomnia,anxiety,depression
Product Description:
Four functions in one

Combined electrotherapy,magnetic therapy and vibration massage in one.Vibration speed and intensity can be adjustable.
Magnetic therapy cap have adult and child model for your choice.
Number of magnetic therapy generator:Adult cap is 7pcs and child cap is 5pcs.
Dual screen display with one-key shuttle button,easy to operate
Built-in 11 kinds of treatment prescriptions
Four unique treatment frequencies:23.81HZ,15.87HZ,15.87HZ,11.90HZ.
Four treatment modes:conventional,continuous,night,pulse mode.