Product Item:Good quality ECP cuffs with bangage to enhance ECP treatment effect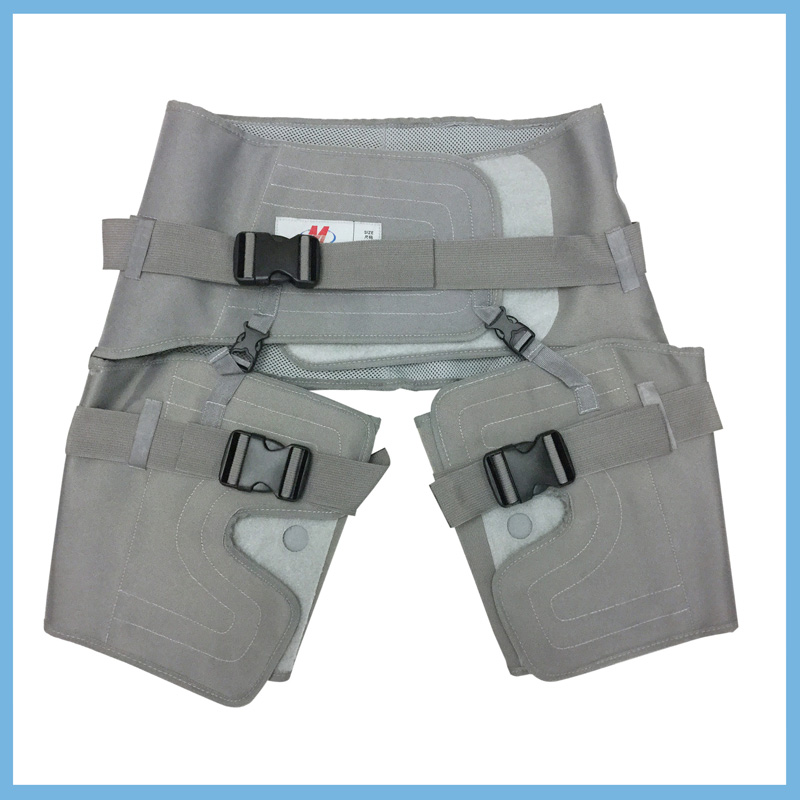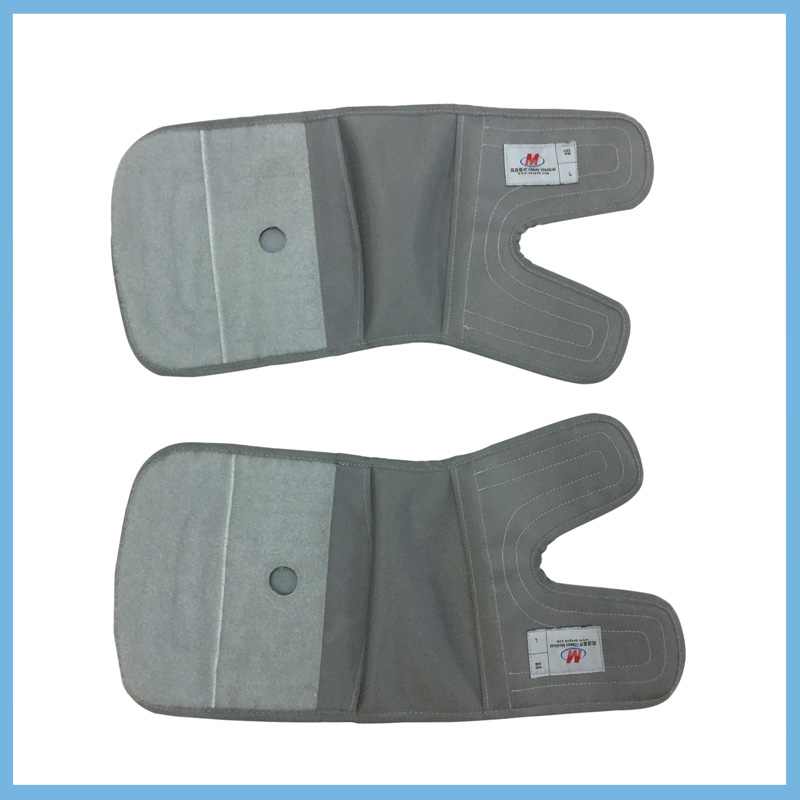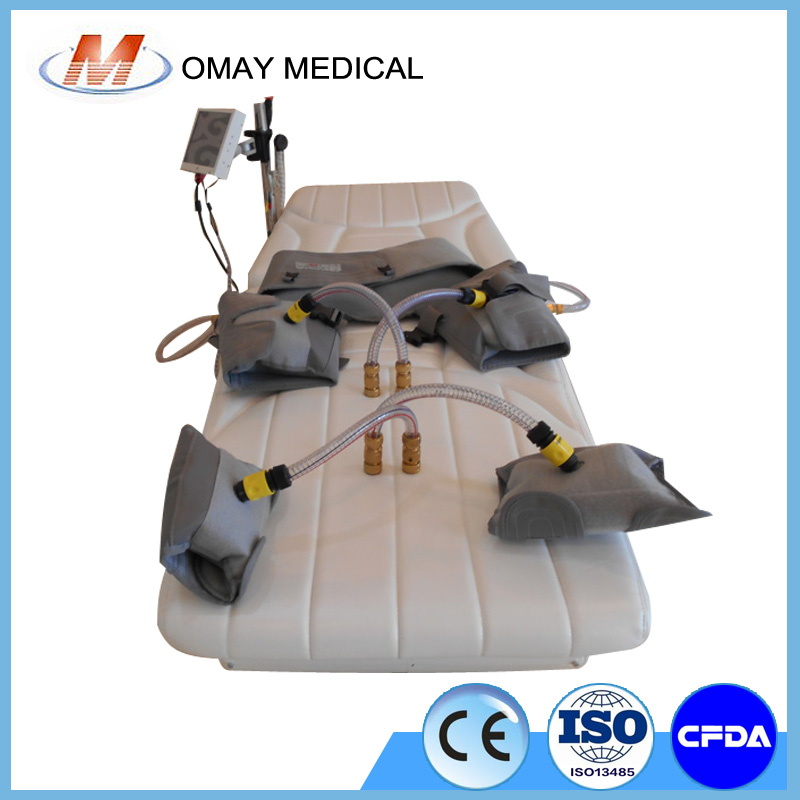 Brief introduce of Omay ECP cuffs:
One set of ECP cuff includes 6pcs cuffs.
Lifespan of Omay ECP cuffs:more than 3 years.
With bangage to strengthen ECP treatment effect.
How External counter pulsation ECP Works:
A series of three cuffs are wrapped around the calves, thighs and buttocks.Inflation and deflation of these cuffs are electronically synchronized in rhythm with your heartbeat using the ECG.
During diastole, when your heart is relaxed, your heart and coronary arteries are normally filling with blood. During this relaxation phase the cuffs inflate sequentially from the lower legs up toward the heart, as shown in the diagram below.This sequential inflation causes the heart to fill more easily and fully than normal, and also gently stretches your coronary vessels.
This stretching or ballooning causes the release of Nitric Oxide within the vessel walls. This nitric oxide rich environment stimulates the release of growth factors within the vessel walls that in turn stimulates the growth of new collateral vessels.
During systole, when your heart begins to pump, the cuffs rapidly and simultaneously deflate, creating a "vacuum effect" in the aorta.This vacuum allows the heart to pump into a lower pressure system, which increases systolic unloading. All that means is that your heart does more work with less effort while you are receiving External counterpulsation treatment.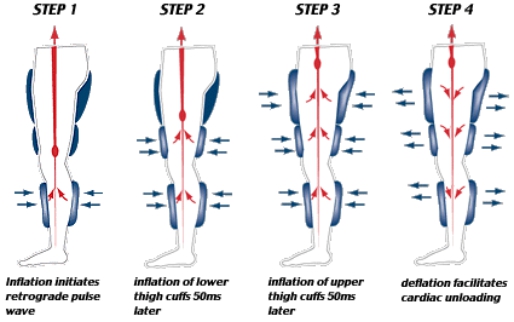 Impact of External counter pulsation ECP
Patients who have used External counter pulsation therapy have been so impressed with its effectiveness. People having one or more of these complaints, such as heart diseases, failure or cardiomyopathy or any other heart related disease, angina, chest pain, ischemia , fatigue, poorly functioning kidneys, liver, obesity and poor response to medicines due to old age, spend a lot of money on medicines, doctor's fees, surgeries, etc.
Many people are benefitted from them. But, in cases, where patients do not get better with traditional treatment methods, an alternative option like ECP works. People have seen their pain reduced by up to 80%, they are not hesitant to visit the doctors because this exercise is done over a period of time and does not require any surgeries. Post-surgery recovery is a worry of the past. And there is no pain in method at all. Even people of old age and who are obese and have histories of allergies against certain drugs used in medicines also need not worry. There are no injections, there are no medicines, and there are no tonics to be consumed. So, it's no wonder this method has created such a large impact.
People are not afraid to try this method of treatment. After all, the costs are less and there is no recovery period to worry about. People who have had heart surgeries have been worried about costs and post-recovery restrictions on work. Surgeries are painful procedures and take months to recover from. Enhanced ECP works in a manner that solves the problem and has no painful and side effects.
So, the impact of this therapy has been wide and long-lasting. No matter what age and medical history a person has, heart problem symptoms and angina have benefitted from it in less than 2 months. To be precise, the treatment comprises 1 or 2 hours session every day for 5 days a week totaling 35 hours. And the best part is, although it has many positive impacts, it has no negative ones at all.
The ideal patient for the External counter pulsation treatment is:
Person that has undergone a heart bypass surgery or angioplasty, however, there are still symptoms of breathlessness and chest pain.
If you have had a heart attack in the past that required intervention, then the chances are that your 50% cardiac muscles have already been damaged as a result of a heart attack. This condition is diagnosed on the ECG as poor functioning of the heart or nuclear cardiac test that reveals dead muscles.
One who cannot undergo the surgery due to a diabetic condition, stroke, liver failure, diffuse heart blood vessel disease that make you an illegible candidate for the invasive techniques?
One who belongs to an old age group and cannot go through the invasive surgeries without exposing themselves to the risk of complications. If you have been advised second bypass surgery, even then you qualify for ECP.
One who has been advised to undergo invasive treatment like angioplasty or invasive bypass surgery but is unwilling to take the treatment out of their own choice.
One who cannot undergo the weight loss program due to being overweight but wants to live an active life and need a jump start.
ECP technique is relatively safe and has high results when it comes to the treatment. The patients report that their life has improved after undergoing the External counterpulsation treatment.
Omay ECP advantages:
Omay ECP machines designed by our engineer Dr.Zhou in 2008,who is a cardiologist with more than 20 years experience in ECP,the only student of Dr.Zheng zhen sheng(The father of enhanced external counterpulsation in the world).In 1995s, Dr.Zhou joined in the development of EECP MC-3 and exported to Vasomedical who named it TS-3.In 2008,Dr.zhou setted up his own company Omay Medical.Meanwhile,he also worked as a director of ECP heart center with more than 200 beds in JieYang city,Guangdong province.Omay Cardiac Instrument ECP machine improved a lot based on his rich clinical datas and ECP heart treatment.Followings please find our advantages:

a.Compressor adopted is Gardner Denver imported from Germany,stable and durable.with a lifetime more than 50,000hours.
b.AirTac valves we are using which is a famous brand and quick reponse,low temperature and low noise when working,lifetime more than 25,000hours.
c.Monitor is industrial computer which can work normally in bad industrial environment,durable and stable.
d.Copper fastener instead of screw thread connector which is good for installation and not easily to abrade.
e.Steel wire reinforced tube which can minimize the losses of pressure and with longer lifetime.While corrugated tube that other ECP company using will expend when pressure go through them,it have pressure losses and easily to wear off.
f.Handheld emergency button for the convenience of patients touching and stopping the machine when an emergency.
g.Omay Cardiac rehabilitation Device ECP with remote diagnosis function,Any software problems can be diagnosed and solved in our office.
h.We provide enhanced external counterpulsation training free of charge.
Omay external counterpulsation certification:CE,ISO13485 and SFDA.