Physical Medical Device Electric Traction Therapy Device
Electrical traction bed for lumbar and cervical spine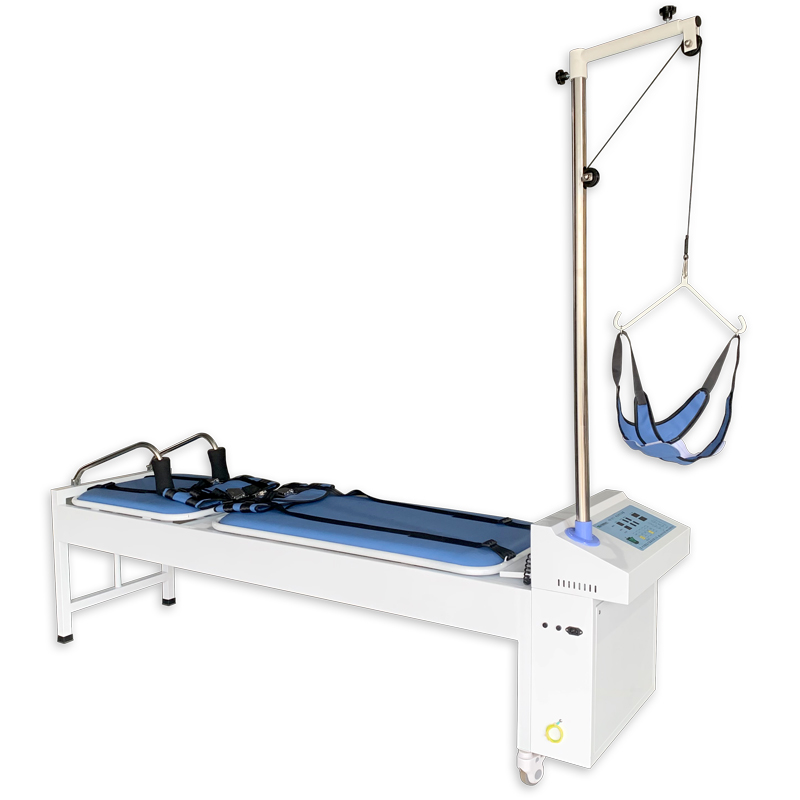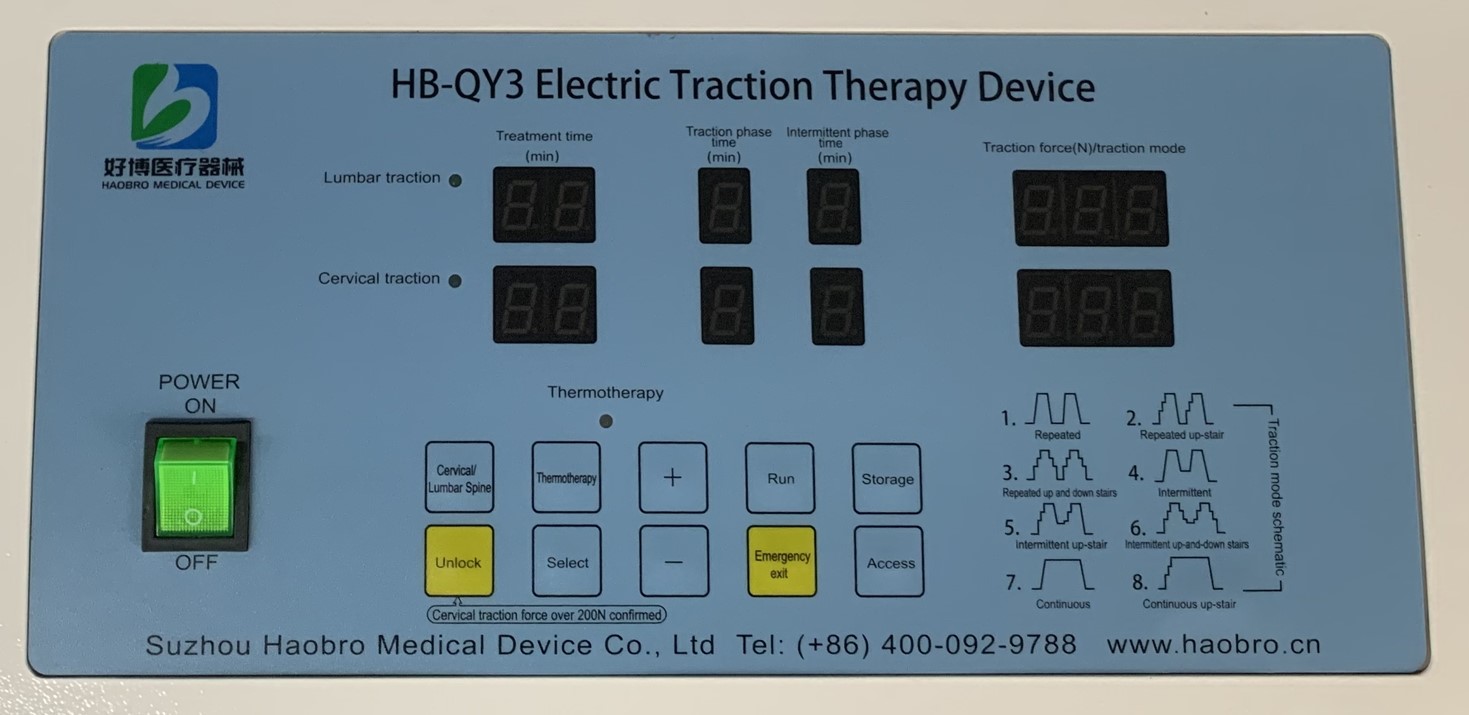 Electric Traction bed Principle:
The traction feedback control method is adopted to feed back the parameters input by the operator to the control system to increase and decrease the force in real time,so as to realize the longitudinal traction on the cervical spine and/or lumbar spine of the patient.
Applicable department:
Rehabilitation medicine department,orthopedics department,etc
Product features:
1.Build-in 8 traction modes(continuous,intermittent and repeat)
2.The device is provided with emergency protection measures.
3.with automatic traction compensation function
4.with cervical spine and lumbar heating function
5.Controlled by computer,in which cases can be stored.
For more details,please contact me:
Attn:Jane Liao
Whatsapp/Mobile:+86-18520667125