Product Item:ECP treatment improve blood flow to heart and other organs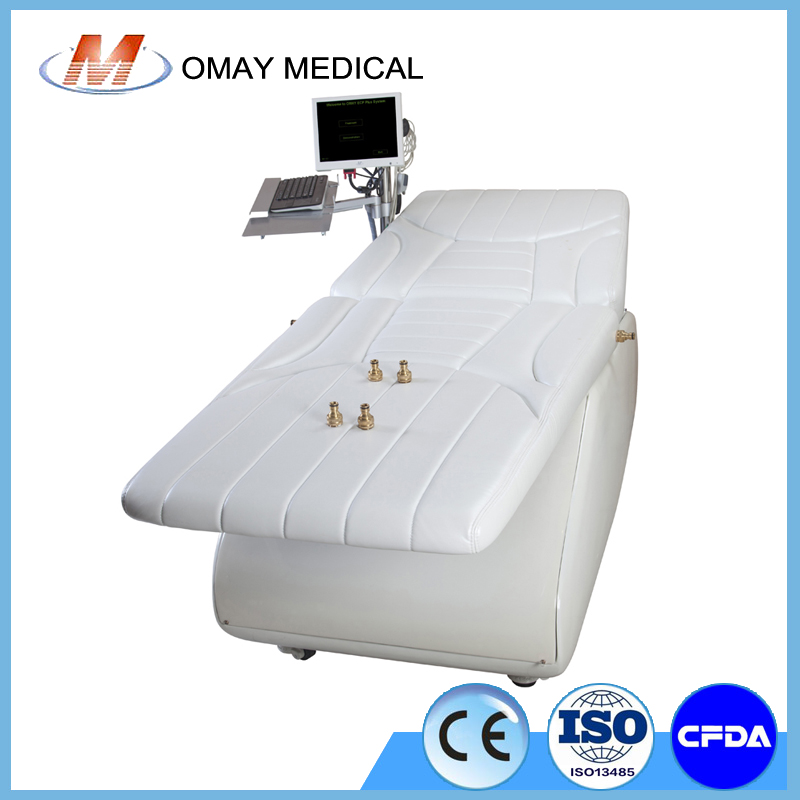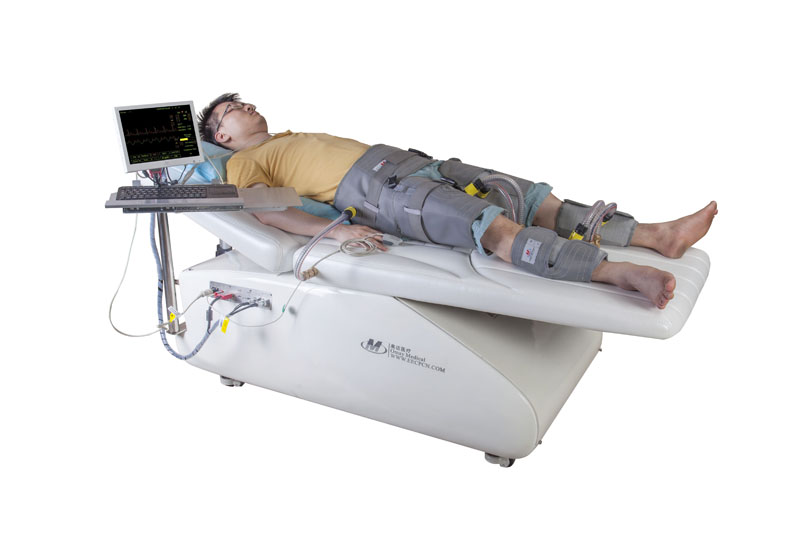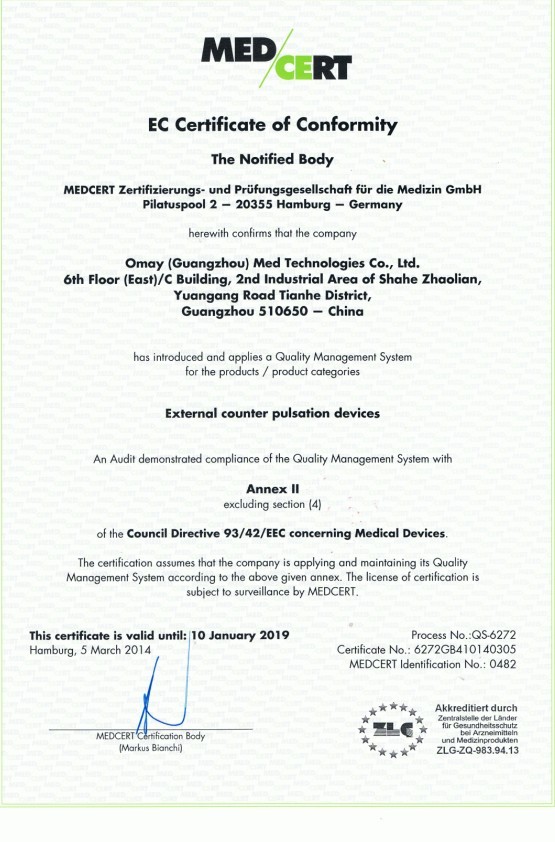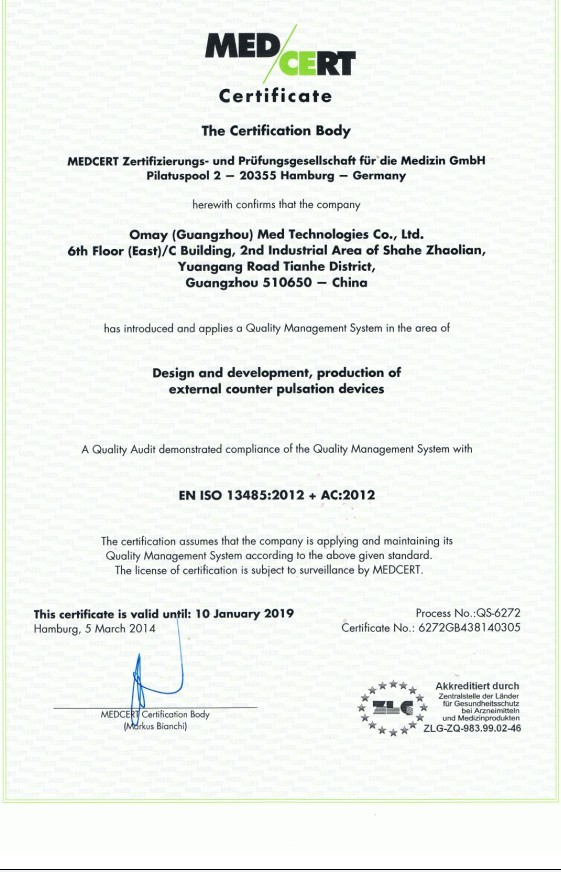 Omay EECP Feature:
1.The key accessory compressore is Gardner denvor imported from Germany,stable and durable.
2. Steel wire reinforced tube which can minimize the losses of pressure and with longer lifetime.
2.Handheld emergency button for the convenience of patients touching and stopping the machine when an emergency.
3.With customer managerment system,can save and print out each patients data.
4.With"demostrate function",will automatically check whether all systems are properly working before doing treatment for patients.
5.Real-time ECG and SpO2 monitor function during treatment,showing the D/S ratio,intuitive observation of treatment effect.
6.Advanced noise reduction property to eliminate the noise,patients can sleep while receiving treatment
7.Copper fastener connector.Durable and easy to install.
8.Automatic therapeutic machine controlled by computer,simple to operate.
9.Automatic security system,In case of any of the following situation, the inflation will stop and the pressure gets released:
i) An early systole.
ii) Power Supply failure.
iii) The pressure crosses 350 mmHg.
iv) Heart Rate goes out of range <35 bpm or >125 bpm.
v) Emergency Stop is operated by the patient.
10.QRS trigger is more exact than others, which is very important for Patient's health .It is calculated by our engineer Dr.Zhou,who studied for his Ph.D during 1995 to 1998 with Pro.zheng zhen sheng as his tutor,majoy in Cardiovascular and biomedical engineering.More than 20years experience in EECP.
Omay ECP OM-A Technical Parameter:
1.The ECG Amplifier has 20Hz Band Width, > 2MΩ input impendence and > 80db CMRR.
2.The system triggers the R-Wave of Pt. ECG externally with a ratio of 1:1 / 1:2 and 35 to 125 bpm.
3.Oxygen saturation range from 0 to 100% with a standard deviation of 3 digits using Finger Clip Senor.
4.Low-pass digital filter eliminates 50/60Hz and high-frequency.
5.Single key operation for controlling the pressure from 5 to 350 mmHg.Omay ECP can be used for adult as well as kids
6.Three different sizes of Cuffs for Calves, lower and upper thighs.
7.The Timer is provided for setting the treatment session and the device stops automatically on the expiry of the "set" time.
8.The circuit breakers will actuate for the system protection and an Emergency Stop Button is also provided for patient safety.Three circuit breakers-Mains,compressor and an emergency stop.
9.Dimension:211x96x96cm,weight:220KG
10.Power Requirement:- 220 v ac ± 10%, 50/60 Hz, 1350 W.
11.Environmental Conditions:- Free from corrosive gases.
Temperature : -10° C to 40° C.
Relative Humidity : <80% without condensation.
Atmospheric Pressure: 700 to 1060 hPa.
12.Transportation and Storage Conditions:- Corrosive gases free Atmosphere.
Temperature : -10° to 60° C.
Relative Humidity : <85% without condensation.
Atmospheric Pressure: 500 to 1060 hPa.