EECP Heart Therapy Non-invasive treatment for heart diseases with factory price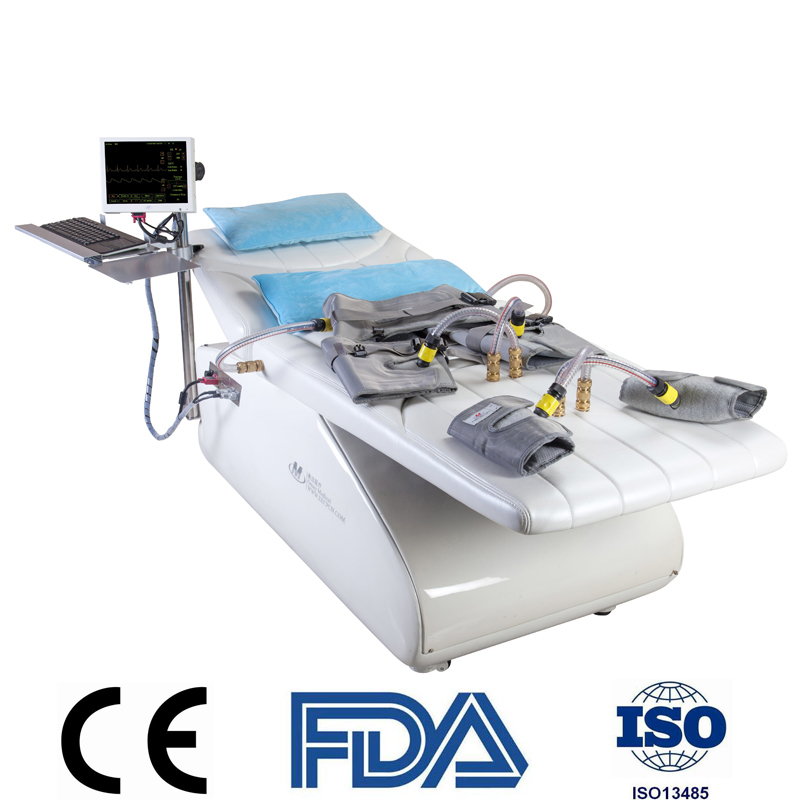 EECP ?
EECP stands for Enhanced External Counter Pulsation therapy.

It's a new method to relieve heart pain by creating new vessels(collaterals) in the heart by pushing blood into the heart.

EECP helps grow new collaterals for blood to flow, like a natural bypass around blocked arteries.

EECP is a non-invasive treatment for cardiovascular diseases.
EECP machine is widely used in treatment of ischemic heart disease, male sexual dysfunction, early high blood diseases, high blood sugar and poor blood circulation caused vertigo, dizziness, cervical spondylosis and physical fatigue.
It's popular installed in rehabilitation centre, nursing home, fitness club, heart clinic, and hospital.
Characteristics:
Omay EECP machine adopts the technology of microcomputer monitoring, and combines the technology of software development, automatic control theory, which updates the performance of the device.
Its main characteristics are:
All the control in the therapeutic process is executed by the computer(automatic therapeutic), which simplify the operating process.

The patients

'

ECG and sphygmosignal are processed by special module. It uses the wiring installation designed for EMI, with excellent circuit performance, high stability, strong capability of anti-interference.

High-quality parts and components are used in all the internal solenoid and air-compressor, which ensures the reliability of the whole device.

It uses touch screen LCD, which is harmless to the operators. Besides, the whole display area can not only show ECG, pulse, waveform, but also show the pressure wave in the treatment, and can freeze down the wave for observation without affecting the treatment process.

It can automatically measure and calculate the ratio of diastole wave and the ratio of area in the counterpulsation, and can display simultaneously to help evaluate, analyze and summary the effect of counterpulsation.

It has a variety of auto-safety protection. When the heart rate of patients grow too fast or slow, the pulsation is too early, or the exhaust is too late due to the inappropriate regulation, it can adopt protective measure to prevent the patients from being hurt.

The cuffs of counterpulsation bed adopt the Siamese-style design based on the curve of human body. The connection of cuffs and bed relies on the poison-free, wear-resistance tube and non-toxic non-metallic joints. It is simple and fast to install and uninstall the tube and cuff, which is convenient for the operator to maintenance.

Inside of counterpulsaton bed use the shakeproof and noisedamping device. It runs smoothly and quietly.
Contact Details:
Attn:Jane Liao
Whatsapp/Phone/Wechat:+86-18520667125
Email:sales@eecpcn.com